ART101
This course requires
2
options.
Visual Arts 101 - Ngā Toi Ataata 101
Course Description
Students will work on an individually lead programme based around a theme of their choosing. Students will study a range of artist models and apply the knowledge, skills and techniques learned into their own practical work. Students will complete three Achievement Standards during the year. This will include an extensive external Achievement Standard consisting of a 2x panel folio where students will demonstrate their work.
Year 11 Art leads directly to the Senior specialist Art disciplines of Design, Photography, Painting, Sculpture, and Printmaking.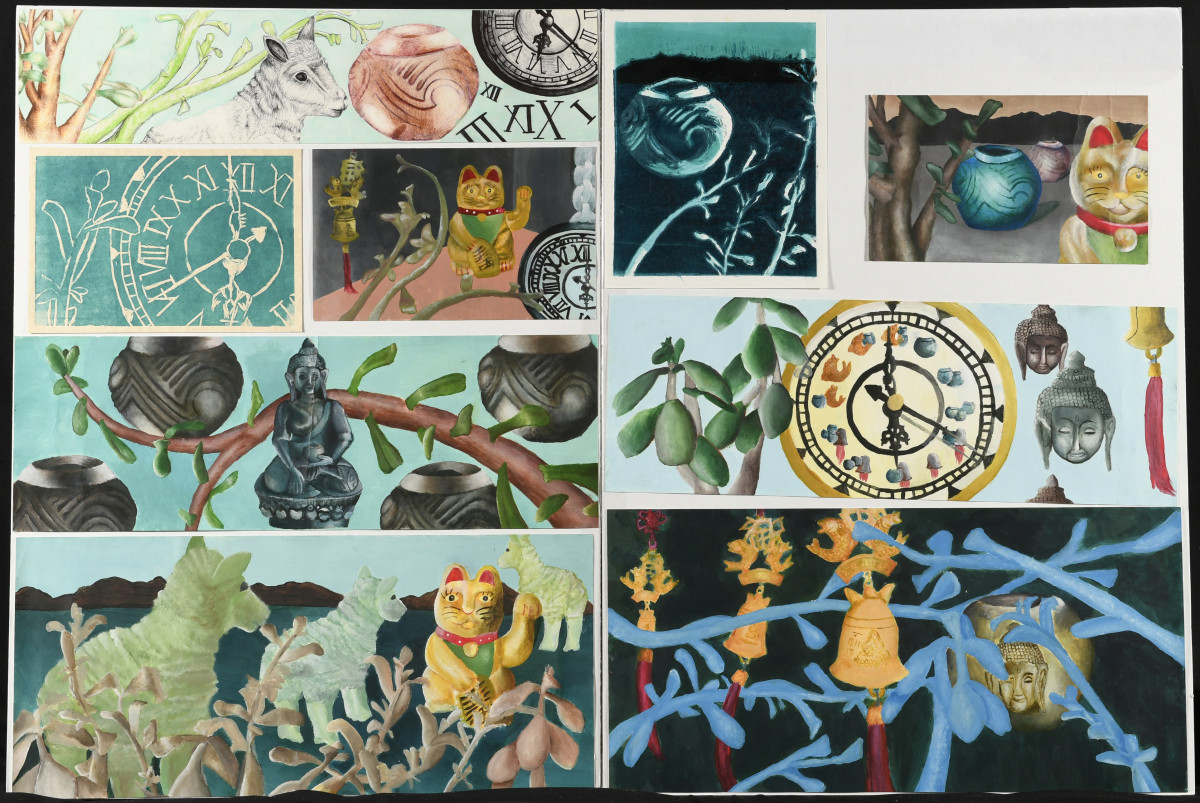 Credit Information
Total Credits Available: 16 credits.
Externally Assessed Credits: 12 credits.
Internally Assessed Credits: 4 credits.

Assessment
Description
Level
Internal or
External
Credits
L1 Literacy Credits
UE Literacy Credits
Numeracy Credits
Visual Arts 1.2 - Use drawing methods and skills for recording information using wet and dry media

Level: 1
Internal or External: Internal
Credits: 4
Level 1 Literacy Credits: 0
University Entrance Literacy Credits: 0
Numeracy Credits: 0
Visual Arts 1.4 - Produce a body of work informed by established practice, which develops ideas, using a range of media

Level: 1
Internal or External: External
Credits: 12
Level 1 Literacy Credits: 0
University Entrance Literacy Credits: 0
Numeracy Credits: 0
Credit Summary
Total Credits: 16
Total Level 1 Literacy Credits: 0
Total University Entrance Literacy Credits: 0
Total Numeracy Credits: 0